Sustainability
Renewable Building Materials for a Better Future!
When it comes to thinking green for a better future, we are reinventing our approach to incorporate the most sustainable practices into every stage of the concrete production process.
Gotham Ready Mix LLC » Sustainability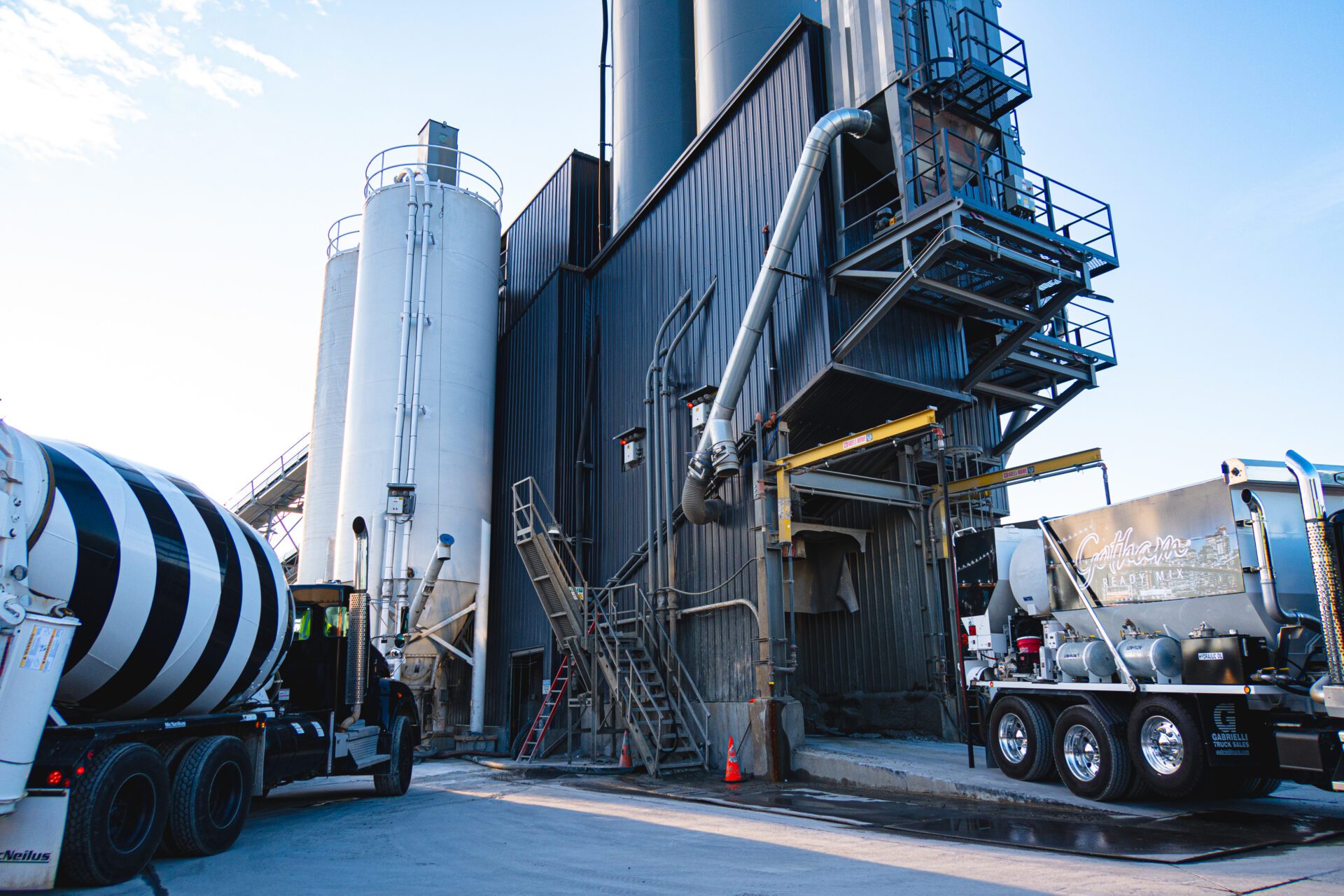 Why Think Green for Construction?
Concrete is the world's most used building material. Developing a green concrete concept in the concrete industry is critical to a more sustainable world.
Cement is the most important component in the production of concrete. It is one of the largest contributors to CO2 emissions, contributing significantly to the carbon footprint. The most significant step toward sustainable concrete is to replace some cement with a viable byproduct, such as ground-granulated blast furnace slag (Slag).
Slag is a waste byproduct of the steel industry, but it can also be used to replace cement. Currently, Gotham RM can produce concrete with an average of 30%–40% cement replacement with slag, with some mixes requiring 50%–75% cement replacement.
According to studies, using slag as a cement replacement material improves concrete quality. Additionally, it reduces the carbon footprint of concrete as well as greenhouse gas emissions.
Gotham Ready Mix's Efforts
For Sustainable Construction
When it comes to sustainable construction, Gotham Ready Mix is introducing the latest technology and best practices to reduce carbon footprints. We aim to evoke a cascading effect throughout the industry with our sustainable thinking and responsible manufacturing. Our inventory includes the latest tools, technology, and intelligence from industry-leading names like
Cidra Smart Hatch
Climate Earth